Buat teman-teman yang sedang mencari aksesoris pelengkap studio atau flash eksternal, aksesoris trigger menjadi bagian penting karena memiliki fungsi untuk menghubungkan kamera ke lampu studio atau flash eksternal.
Salah satu trigger terbaik saat ini adalah Trigger Godox X2T. Trigger ini ada beberapa tipe dengan kode yang sedikit berbeda sesuai dengan merk kamera, diantaranya :
Godox X2T-C untuk Canon
Godox X2T-S untuk Sony
Godox X2T-N untuk Nikon
Godox X2T-O untuk Olympus
Godox X2T-P untuk Pentax
Jadi bisa sesuaikan dengan merk kamera yang kita punya ya.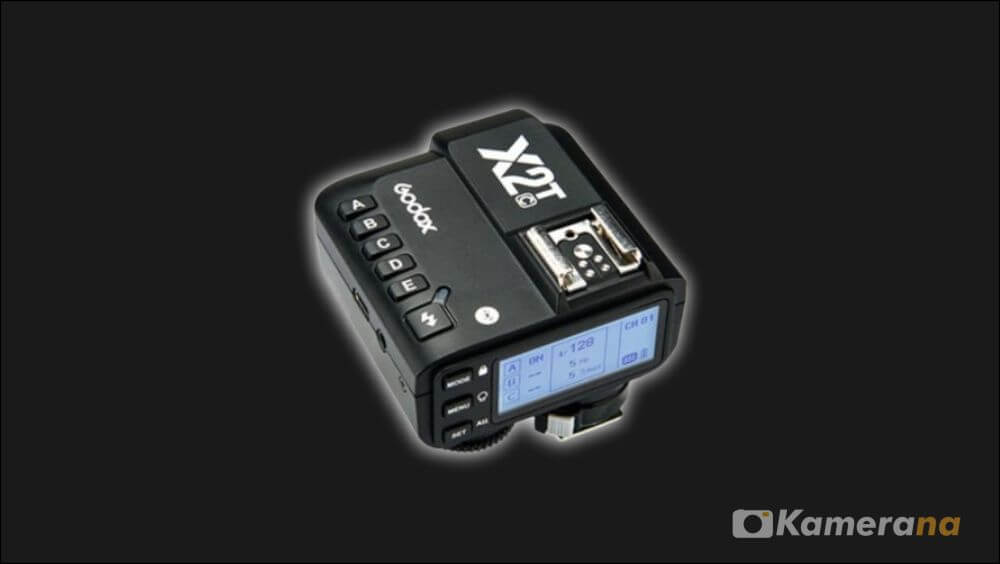 Fitur Unggulan Trigger Godox X2T
Quick Access Group Buttons
Fast Group Management
Built-in Bluetooth for Smartphone APP Control
Pro 1/10th of a Stop Manual Precision
Option of Fraction of Full or Whole Number Power Range Readout
Mac and PC Firmware Updatable
Larger Main Control Dial
Global and Individual Modeling Light Power Control
Audio Function Control Via Individual Groups
High Sync Delay Setting Menu Option
Updated Display and Functions
ALL Button – Adjusts Manual Groups, Only
Slide clamp hotshoe lock
Clear Channel Scan for purest signal strength
Trigger Godox X2T – Full Spesification
| | |
| --- | --- |
| Material | PVC |
| Color | Black |
| Size | about 72×7.x58mm |
| Transmission range | 0-100m |
| Built-in wireless | 2.4g frequency |
| Modulation mode | MSK |
| Channels | 32 |
| Wireless ID | 01-99 |
| Category | 5 |
| Battery | 2 x AA batteries(not included) |
Pada dasarnya trigger itu memiliki 2 bagian, Transmitter dan Receiver. Untuk transmitter itu adalah bagian yang dipasang pada kamera, salah satunya Godox X2T ini, sedangkan Receiver adalah bagian penerima sinyal yang ada pada flash, untuk sekarang ini rata-rata flash dari godox sudah memberikan fitur internal receiver pada flashnya, sehingga kita tidak perlu lagi membeli trigger receiver secara terpisah.
Bonus Tutorial Cara Menyambungkan Godox X2T ke Flash Godox TT600
Baiklah teman-teman, itulah pembahasan kita tentang Trigger Godox X2T – Full Spesification, semoga bermanfaat.